Mountain Club of Kenya hosts No Man's Land Film Festival
on International Women's Day, Friday 8th March 2019
sponsored by Savage Wilderness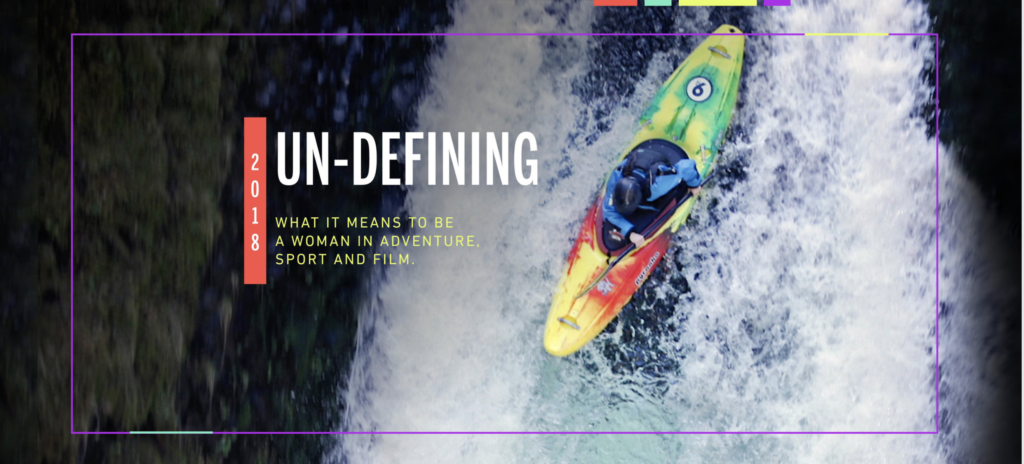 The Mountain Club of Kenya is proud to host the first ever Kenyan-viewing of No Man's Land Film Festival (NMLFF) this International Women's Day (March 8) to celebrate women in the outdoors!
NMLFF is the premier all-women adventure film festival based out of Colorado, celebrating the full scope of woman-identified athletes and adventurers, looking to undefine what it means to be a woman in adventure, sport, and film. NMLFF champions women with grit, hustle, determination, and boundless passion, investing them with the respect, support, and media recognition they deserve.
The films will feature climbing, kayaking, running, mountain biking, photography, mountaineering, and much more outdoor fun!
PANEL DISCUSSION
After the films, we will host a panel discussion with women who are leading the way for women in the outdoors in Kenya, to talk about their inspirations, struggles, and how to get more women/girls outside. We are honoured to host Alia Datoo and Alya al-Harazi, founders of Women Who Hike Kenya; Liz Ndindi, founder of Climbing Life Kenya; Stellah Wanjohi, KWS Honorary Warden on Mt. Kenya; and Susie Weeks, CEO of Mt. Kenya Trust.
RAFFLE
Finally, we'll be giving away amazing raffle prizes from our generous sponsors: Savage Wilderness, Climb BlueSky, and Extreme Outdoors Africa. Enter to win a rafting trip for two, a climbing trip to Hell's Gate, outdoor gear, guidebooks, and more!
BOOKING INFORMATION
When: International Women's Day (March 8, 2019)
Time: Doors open at 7pm, film starts at 8pm
Location: Diamond Plaza 2 cinema Anga
Ticket price:
Advance Tickets* (available for purchase until 7th March 2019):
1,000/- MCK member
1,500/- Non-member
At Door
1,500/- MCK member
2,000/- Non-member.
If you are not an MCK member, you can join here
Drinks and snacks will be available for purchase.
Thank you for your interest in the No Mans Land Film Festival!  
Unfortunately all available seats are SOLD OUT, but you can sign up to the waiting list below. 
Note – we will only know if a space becomes available just before the show begins at 8pm on Friday 8th.  
If you have signed up to the waiting list, please do come along to the cinema and check in at the ticket desk just before showtime.  
You can pay for your ticket once availability is confirmed at the ticket desk. 
Good luck, we hope to see you on Friday!
While the name may sound exclusive, we encourage all genders to attend. The films are a strong curation and representation of true outdoor adventure film – and they just happen to only feature women.
Come be inspired! We look forward to seeing you there!